Best Way to Hack WhatsApp Messages without Access to Phone
Are you suspecting your spouse or partner might be cheating on you by having an affair? Do you feel that some of your trusted employees may be sharing your company's secrets and other confidential stuffs with your business rivals? These and other reasons may be why someone might want to consider hacking someone else's WhatsApp messages or account.
We all need to have rest of mind when it comes to issues like this. All doubts and confusion need to be taken out completely, to achieve the required closure (peace of mind). WhatsApp has become so popular in recent times, allowing its users to chat with other people while also sharing other data such as photos as well. It is no wonder a lot of people are interested in knowing how to successfully hack WhatsApp.
You are at risk of getting the target suspicious if you try to get a hold of their phone and snoop on it. So you need to use a more dependable approach to gain access into the target's WhatsApp to monitor their activities without the risk of being caught. Quite a lot of people are looking for a way to do this without touching target's phone.
Some ways to Hack WhatsApp without Access to Phone

Internet
If you search online, you are likely to find a good hacker which will provide the solution you need. There are many ways to hack WhatsApp messages, you will find many links to different websites (on this subject) if you search the internet. Anyone in need of this service needs to make the right decision. You can hack any WhatsApp account or cell phone remotely, using just the phone number of the target.
This is a very good approach, especially if you are looking to catch a cheating spouse. Whatever your intentions for wanting to hack, you can easily work with this method. And the good part of it all is that the target is never going to notice or suspect anything.
By spoofing

Hacking WhatsApp account using this method can be quite difficult. To be able to do this yourself, you need to have a good knowledge of digital mobile technology. You will have to use the MAC address of the device to be able to spy on WhatsApp using this method. Here we exploit the ability to use the same WhatsApp on another cell phone but with the same MAC address.
To get the MAC address of your phone, follow these steps.If you are an Android user, you will have to go to phone settings, check statues and locate Wifi MAC address. An iPhone user has to go to; Settings -> General -> About -> Wifi address. If you are using blackberry, go to Options, then Device, then Status Info, and finally WLAN MAC address. For Windows device, it is; Setting -> About -> Info -> MAC.
Using Spyfix6

If you are searching online for how to hack WhatsApp account, you will find many spy apps and software for hacking, but you need to be cautious. As a matter of fact, none of those spy apps can be compared to Spyfix6. SPYFIX6 lets you have access to monitor all WhatsApp messages with no problem at all. WhatsApp is now one of the best and most popular messenger apps used by a lot of people globally. It offers convenient Instant Messaging features – chats, multimedia files, audio calls, video calls, as well as status update.
Why You Should use Spyfix6 to Hack WhatsApp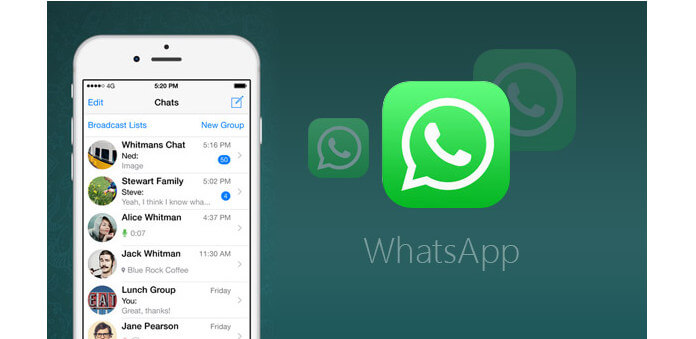 Apart from both methods discussed above which can be useful is spying on the target WhatsApp, which are not the most effective methods. Apart from not being very stealth, you are also likely to get incomplete data, as it mostly just notifies you. Spyfix6 on the other hand, is the best way to hack WhatsApp chat or account of the target person remotely without alerting the Target. It is very safe, and 100% effective way to spy on WhatsApp.
This service offers many good features, and is also flexible to meet all the client's specific individual needs. This is without a fact the best way to hack WhatsApp without the target person ever suspecting that they are being monitored.
Features of Spyfix6
There are quite a number of really nice features that will help you spy effectively on the cell phone you are interested in monitoring. The features are very easy to use, and also up to date. This service is very compatible with all operation systems including; Android, iOS, BlackBerry, and Windows. See some of the features below;
Spying calls – Tracking the conversations over the device can be carried out easily and that is one thing that Spyfix6 can do easily without any efforts. The live conversation on the device can be easily hacked with the help of this spying app.
Spy on SMS (Text Messages) – The device's SMS or text messages can also be easily traced and will be sent to the control panel of the wizard. The old and new messages through Spyfix6 is sent to the control panel with the notification.
Multimedia Files – The multimedia files like photo, videos, audios, screenshots etc can be easily accessed within seconds.
Web Browser History – The app provides the facility of seeing the internet history on the device completely by accessing the searched result over the web.
Remote Access and Control – A user does not have to be near to the targeted person's device in order to gain Complete Access into the Mobile Device . The procedure will be carried out remotely without having physical access into the Target device, commands and controls can be easily sent from any of your Location.
Location Tracking – The GPS tracker easily tracks down the device position and sends the details of the journey to the user. This way one can easily see the whereabouts of the Target. No doubt this is a good feature to monitor the activities of children and employees.
100% Undetectable – The app is completely undetected. The application is running in invisible mode on the targeted person cell phone. Spying is fully secure and one need not have to worry much about getting traced.
Block App Usage – The one using the wizard can block the application that is installed on the targeted person device through remote commands. The application that is using a larger space or contains irrelevant content can be easily blocked.
How to Hack a Cell Phone using Spyfix6

You need to use this cell phone monitoring service first to understand how amazing it is. You will discover its amazing benefits when you use it. And the good part is that, it is all done remotely. You need no access to the target phone to use the service. Just send an email to spyfix6@gmail.com, to inquire or request the service.
This is without a doubt, the easiest and best way to spy or hack WhatsApp. All you have to provide it the phone number of the target person you want to monitor. The service works perfectly, and remains completely undetected.
This cell phone spy software/service works perfectly on all types of phone and operating system. Be it Android, iOS, etc. There are a lot of spyware on the internet, but most of them give disappointing results. Spyfix6 works perfect, and delivers the best result to the client. It has numerous advantages
What can You Monitor with WhatsApp Hack
Track Messages – the send, received and deleted message can be known much easily by the hacker.
Track Status Updates – A user can easily track down the status updates of the WhatsApp whether added to the contact list or not.
Track Whatsapp Calls – Spyfix6 helps one in tracking down the Whatsapp video and voice call whether incoming or outgoing with full details.
Track Shared Media – One can easily come to know about the types of media shared on WhatsApp easily like videos, GIFs, audio, documents, images, photos etc.
Track Last Seen – Mostly the users are willing to see the last active status of others. Even if the last seen is set on privacy, the tracking tool will tell hacker all about it.
No need to wait, just get this amazing WhatsApp (cell phone) monitoring service. Begin to enjoy WhatsApp spy without stress by sending an email to – spyfix6@gmail.com